Build for resilience, prepare for change
To drive growth in an ecosystem-driven world and disruptive business models consider innovation as your fundamental responsibility when building your digital capabilities. Transform your physical and virtual infrastructures, processes and architectures.
We leverage a new IT style, emerging technology and agile processes to solve this challenge.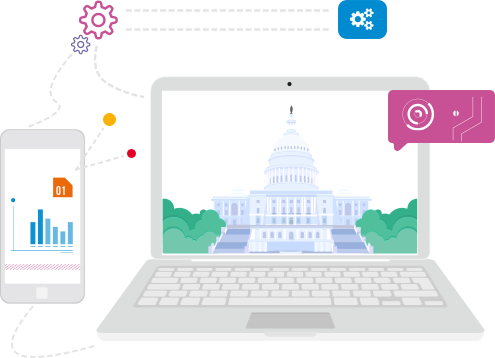 Microservices
We build modular and flexible applications not depending on business models or technology.
Requirements
Prototyping
Decoupling
Componentization
Encapsulation
API driven
Agile
With agile development, we facilitate rapid delivery and feedback-driven outcomes.
Design
Architecture
Planning
Development
Testing
Release
Operations
DevOps
We use DevOps to manage test and production workloads simply and securely, while and enabling continuous delivery.
Source control
Deployment
Registry management
Release management
Packaging
Error tracking
Collaboration
Production container service
Cloud
We accelerate an organization cloud adoption by using the full potential of cloud capabilities and services.
Amazon Web Services
Microsoft Azure
Let's work together now!
Our company is surely your best choice. Write us and we will
make sure you get the best quote for your needed service.